Sorry for the lack of posting here lately, it's been a little crazy lately, and not just LF stuff. Monday is usually my day to get a ton of business-related stuff done, but unfortunately I spent it at the airport and in bed...

See, I had promised a friend of mine that I'd drive her to the airport to see her off (she's moving back to Japan), but once I got there, I was confronted with the horror of pre-Christmas airport insanity. The line for the check-in counter was 600 people thick, NO JOKE. So I opted to wait in line with her, just to be sure she made the flight. Nopers! We were in line about 2.5 hours and probably still had another 2 to go when her flight left without her. So I called the airlines, rebooked it, and we packed her bags back up and came on home.

Anyway, all that standing in line and airport craziness combined with having to wake up extra early in the first place totally wiped me out, so when I finally got home at 2pm, I slept for 4 hours. Got up, made dinner, and put off all my work for today.

SO that's MY excuse.

Anyways, today I was able to get a bunch of stuff done, and got all the products (or, most of them, I should say), set up on on shop. Just a matter of clicking off the little "Hidden" checkbox on the products.

I won't divulge all of it, but I will tease y'all with this: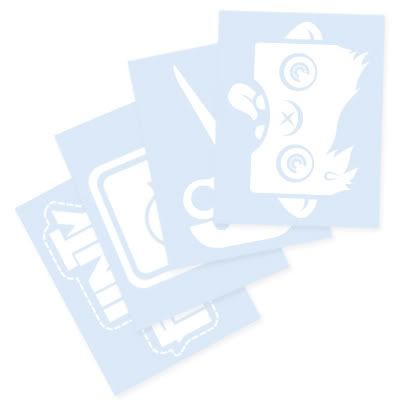 Not sure if you'll be able to figure it out from that, but anyhow... I'm excited. The cool thing was that I actually had an old friend of mine produce this. We grew up together in Hawaii, and recently got to talking about some of the cool technology he's invested in, and about the possibilities of him doing some work for me. He sent samples and they were incredible, so I'm stoked about these coming out.
posted by Mr. Linty @ 11:07 PM,


5 Comments: